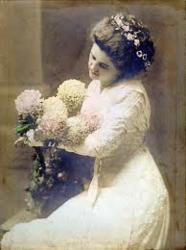 ALTAMONTE SPRINGS, Florida, (PRWEB) December 03, 2012
The Great American Kodak Scanner Giveaway Contest is heating up, as word spreads about E-Z Photo Scans plan to give away two professional grade Kodak PS50 high speed scanners.
The race to claim one of these state-of-the-art photo scanners has home hobbyists and small business owners returning daily to enter and re-enter. The PS50 high speed scanner is a perfect gift for scrapbooking, family photo archiving, E-book writing and self-publishing, designing, and much more.
For small businesses that provide photo scanning services, the PS50 can save time and money by scanning up to 50 pictures per minute at 300 DPI. With its photo separation module that keeps delicate photos safe, anyone can scan hundreds of photos in short order, creating a permanent, high resolution digital copy of each, and providing a better alternative to keeping all those paper photos stashed in boxes, drawers and closets where theyre susceptible to damage.
The PS50 is the tool needed to create an assortment of photo gifts, from albums filled with beloved family pictures, to photo collages, t-shirt and fashion art, creative digital art and more. Use the PS50 to digitize your childrens precious artwork in high definition, and always keep those memories on hand long after theyve come down from the refrigerator and migrated to that drawer, shelf or pile destined for a place of no return.
Users can do the same with award certificates, prize ribbons and other important memorabilia that can be digitally preserved forever. Create digital collages of treasured pieces and frame them for fun and sentimental d