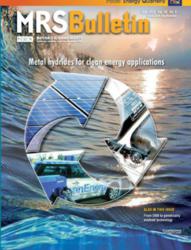 Warrendale, PA and New York, NY (PRWEB) June 14, 2013
If your next change of car is due in 2020, the new model you drive away from the dealership should boast some revolutionary features that will change forever the way vehicles use energy.
Thats the conclusion in Philip Balls article "Thermoelectric heat recovery could boost auto fuel economy" from the latest Energy Quarterly (EQ) section in the June 2013 issue of MRS Bulletin. With guidance from Feature Editor Thierry Caillat of NASA Jet Propulsion Laboratory, EQ interviewed the scientists at the forefront of the fast-emerging field of thermoelectrics for use in engines and concluded that the future is nearer than we think. EQ is a special section published in the March, June, September, and December issues of MRS Bulletin, a journal of the Materials Research Society published by Cambridge University Press.
Thermoelectrics (TE) could soon be powering your cars air conditioning, lights, windows, and the electric doors, platforms, and hydraulics in transportation and construction vehicles. Energy now wasted in automobiles in the form of heat (only a third of a gallon of fuel is currently converted to power a car and its systems) could be transformed directly into electrical energy by TE generators installed in the cars exhaust system, where they can harvest the heat of exhaust gases expelled at temperatures of 300500