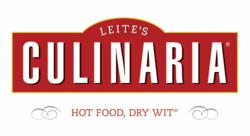 New York, NY (PRWEB) January 18, 2013
This January, Leites Culinaria, the two-time James Beard Foundation Awardwinning food website and blog founded 14 years ago, introduced a revamped design. The redesign serves as an enhanced canvas for Leites Culinarias rich content, which includes thousands of tried-and-true, trustworthy recipes vetted by its more than 125 recipe testers, as well as hundreds of thought-provoking, humorous essays and musings from award-winning writers.
Leites Culinarias first priority has always been its readers, who now number more than 6 million, and the redesign is no exception. Highlights include a bolder logo, larger and easier-to-read fonts, and faster page-load time. The design evokes a bistro feel, saying food and drink in no uncertain terms. It also introduces a new mascot, Manny the Milkman, a playful nod to founder David Leites last name, which means milk in Portuguese. The feedback from readers speaks for itself:
I am an admirer of great graphics (I worked in an art museum for 15 years), and when someone really gets it right, Ive got to let them know.
So much easier to navigate, and the cleaner look with the larger type makes it so much easier to read.
Beautiful, streamlined, and loads pages way faster!
Chic, interesting, delicious, handsome, and The Next Next Thing!
The design facilitates Leites Culinarias mission to educate and entertain cooks and readers interested in the world of food and the countless ways it intersects with their everyday lives. For more information, please visit http://leitesculinaria.com.
About David Leite

David Leite is the publisher and editor-in-chief of Leite's Culinaria. He has received three James Beard Foundation Awards, for his writing as well as for Leite's Culinaria. His work has appeared in The New York Times, Martha Stewart Living, Saveur, Bon App