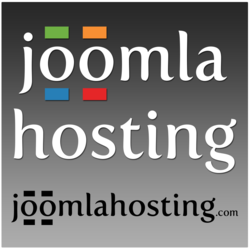 Atlanta, GA (PRWEB) February 13, 2013
JoomlaHosting.com (http://joomlahosting.com) has put together an article that helps Google Plus users fit the exact dimensions of their cover art and profile picture. Their article goes into detail about the dimensions of the cover art and profile picture of all Google Plus pages.
Users looking for the Google Plus picture dimensions can stop their search at JoomlaHosting.com. The editors are helping people use Google Plus by putting together a quick guide on fitting pictures to the Google Plus profile standards.
Paul Cowley, senior editor at JoomlaHosting.com, found the dimensions after designing the website's profile page. After they learned how to create be helpful to others to provide a template so that adopters can spend less time setting it up.
Using the template is done by replacing the existing images with images cropped down to the size of the canvas. The template requires Adobe Photoshop to use because it is saved in PSD format.
Paul Cowley commented about the PSD saying, "We searched around for the right dimensions to make the profile and cover photos. After we figured it out and got them added, we thought it would help others if we simplified the process. So we did!"
Intown Web Design, parent of Joomla Hosting, uses Google products like Google Plus, Webmaster Tools, and Google Analytics. The editors announced a few months a go that they created their own dashboard for Google Analytics.
About Joomla Hosting — JoomlaHosting.com was established in 2009 The site was created as a place for Joomla Users to post reviews and learn about the best Joomla hosting companies. They are not related in any way with the Official Joomla Project. It is a website that brings hosting, server information, and help to the Joomla community.
About Intown Web Design (http://www.intownwebdesign.com) — Located in Atlanta, GA, they are a web design and development firm with a focus on creating functional websites for business. Clients range from startups to corporations traded on the NYSE. Founded in 2007, with a specialty in open source technologies including PHP, Joomla and WordPress. They have continued to expand their expertise into improving site performance, usability and search engine rankings.
###