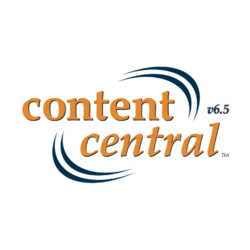 Lakeland, Fla (PRWEB) March 13, 2013
Ademero, Inc. today announced the release of Content Central version 6.5. The browser-based document management software has been expanded for automated custom reporting, thumbnail display, PDF annotation on mobile devices, and PDF streaming.
Automated Custom Reporting
Content Central now includes an automated process for generating reports based on documents, approval processes, and more. In version 6.5 administrators can design report templates consisting of data filters, report segments, and output columns. Using the workflow engine, reports can be generated on an ongoing basis with a customized schedule.
"Our new report generator further contributes to the flexible nature of Content Central," explains Manuel Montesino, Content Centrals project manager. "Information about any new or existing documents in the system can be output on regular intervals. Each reports file format is suitable for analysis and processing by in-house IT staff or third-party tools."
Thumbnail Display
Content Centrals new thumbnail engine creates document previews for display in all types of document results. Regardless of capture source, the thumbnail engine generates these previews for all image-based document formats including PDF, TIFF, and JPEG.
Navigation and PDF Annotation Support on Mobile Devices
Designed for quick access, Content Central Mobile allows users to access documents with familiar mobile-app controls. Documents can be viewed, approved or rejected, and signed directly from touch-screen mobile phones and tablets.
"Have employees in the field? Need signatures from customers on various forms? The Content Central solution can manage all stages of a document, from creation and review to mobile approval and acceptance by your customers," says Manuel Montesino.
PDF Streaming
Content Centrals PDF Streaming feature reduces the total amount of data sent to a workstation in an effort to boost individual network performance. The streaming service starts by sending only the first page of a PDF document to the users Web browser. Additional pages of a document, including custom page ranges, can be obtained using a simple menu.
About Content Central Version 6.5
As a fully browser-based document management system, Content Central extends the boundaries of the traditional office. Tools for capturing, creating, accessing, and managing documents and other content exist entirely within the browser-based user interface. The server-based software package works well as an intranet, extranet, or stand-alone application. Desktop workstations and mobile devices need only a standard Web browser to access Content Central in the office or remotely. This not only provides quick deployment, but also allows secure access to the server from any location.
Content Central operates on the Microsoft Windows Server platform and utilizes Microsoft SQL Server as its back-end database engine. Users access Content Central using browsers such as Microsoft Internet Explorer